Odaiba is a large man made island in Tokyo Bay, last time i was in Japan we literally stumbled apon the basement which houses History Garage, its full of racing history mostly Toyota and is a must see if your in Tokyo.
If the shopping center dosnt blow your mind then the history garage will, you could spend hours apon hours down here.
All the cars are in showroom condition and i just loved this early Mazda Cosmo to death
Its not all Japanese with different rows for different countries.
But its the Japanese cars im here to see.
The original KPGC10 GT-R has so much racing history it is truely the king of japanese classics
Everywhere you turn you are blown away with the effort thats gone into this place
In the Grease Garage theres thousands of models and magazines to purchase
If your into your hobbies then Japan is the king of scale sized cars, theres an amazing range on offer
Cabinets of scale models
Its not all Japanese, maybe a RWB version could find its way down here one day.
Not your typical shopping mall basement is it
Old F1 and Indy parts are scattered everywhere, i paid close attention to the headers as im getting ideas for my own ones on the S13
Some of the most famous race cars still live on, well in parts
Its pretty amazing that you can be standing with such engines
I needed a good 15 minutes in this position to take in everything
Simply amazing
Theres a cafe with a window out into the garage where old F1 engineers and Toyota race crew spend their days restoring old cars, now thats a cool way to spend your older years.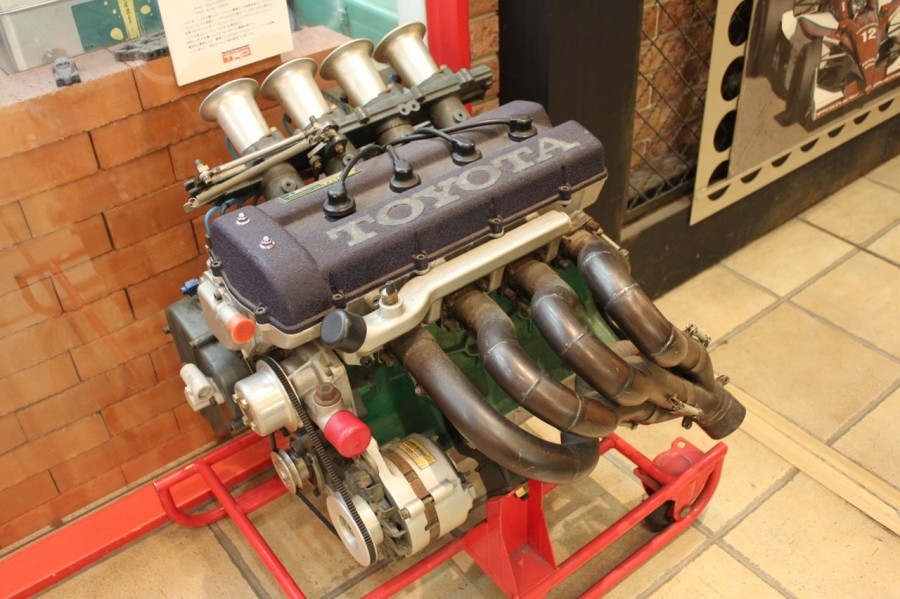 Oh and more engines scattered around the showroom
Theres something for everyone
Even an AE86, it wouldnt be a Toyota Motorsport showroom without an AE86 would it.