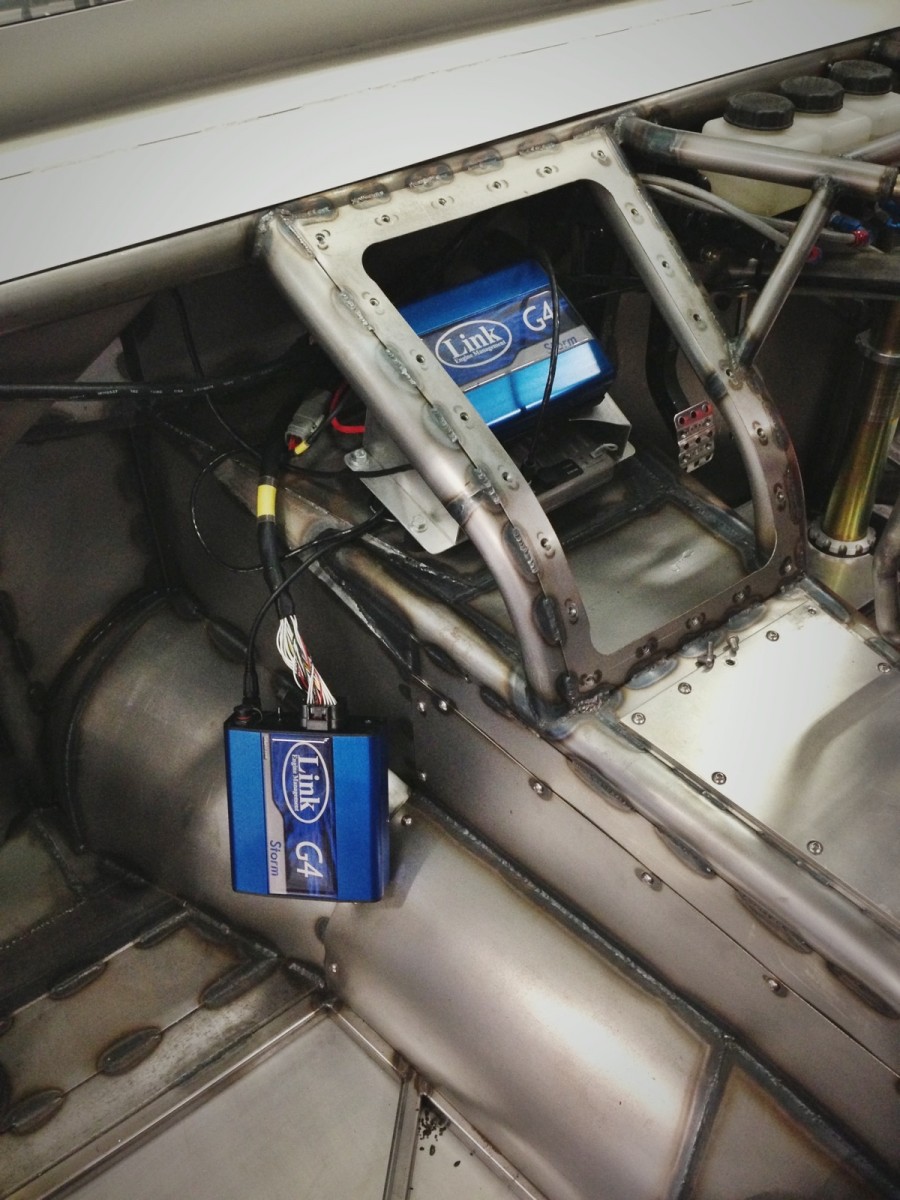 You know those ups and downs I speak about sometimes? Well this weeks been a rollercoaster, I started the week pretty stoked on life, my friend Matt came over after work and we chattered about the mini documentary we are doing on this stage of the build, he really wanted some driving shots to finish off the piece, I was cool with that so I started getting everything prepared, it was all going well until the time came to fire it up.
The Link ECU was shared with the PS13, I had since ordered a new one through STM but I decided to reuse this one as it was originally intended for the Hilux. Its pretty straight forward to use, all I had to do was connect up my laptop, download the tune for the Hilux and fire it up. This is where that roller coaster started to descend.
The Hilux would fire but it seemed like the firing order was backwards, the dash didnt work either. After 2 days of problem solving I could not get it running, I was shattered, this is the last thing I wanted. After thinking about things for a whole night I remembered a friends dad destroyed a Motec ECU after TIG welding a bracket on the chassis of his mates racecar.
I started to think about the possibilities of my front end ducting TIG tacks handing the same fate to my Link ECU, yes I had the battery disconnected but you never know. I decided to rule this thought out by trying the new Link ecu I had sitting there for the PS13. After downloading the tune into the ECU a flick of the witch and push of the button it was alive, that roller coaster just headed for the sky and this documentary will now have some action shots! Stay tuned as ill take my camera with me for some behind the scenes coverage.