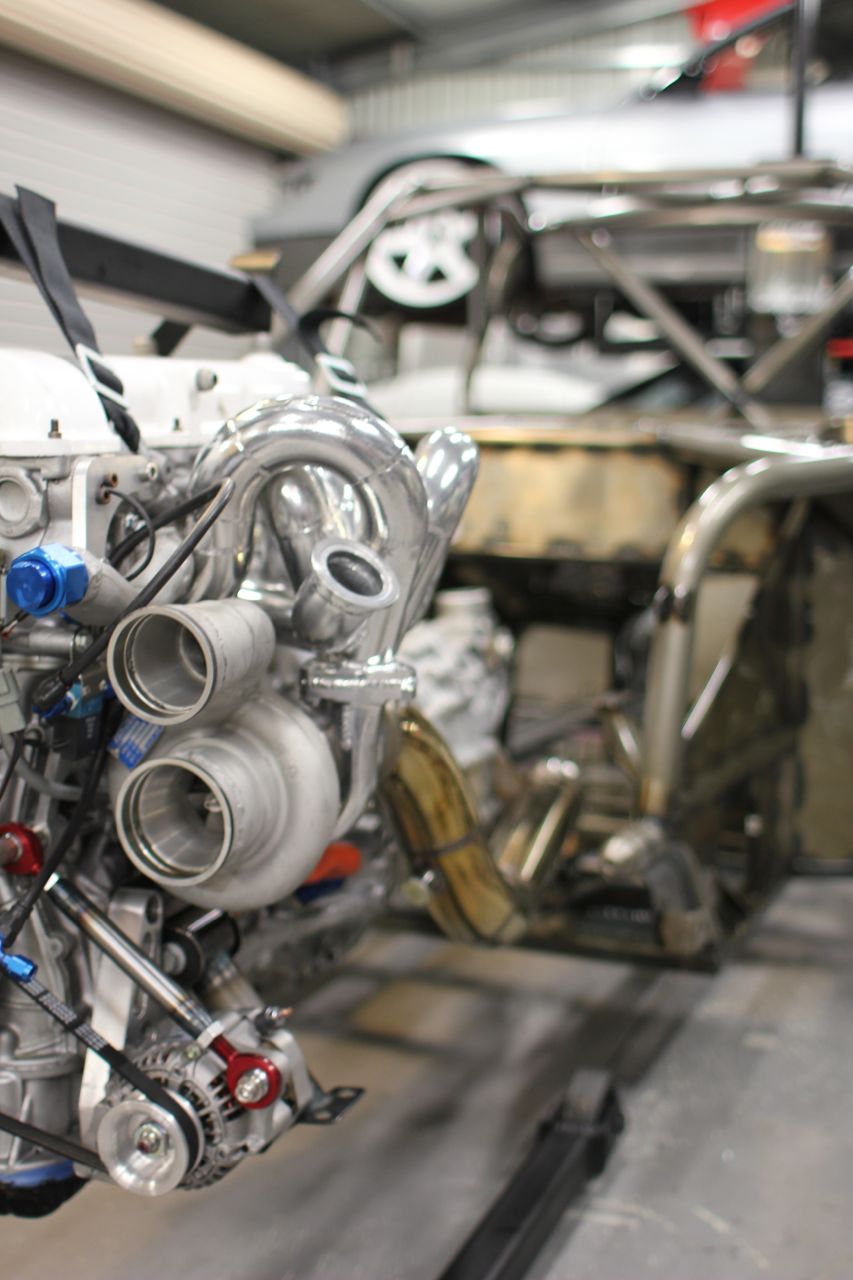 Big thanks to Hi Octane Performance Coatings for their work on my BRAE manifold.
Its been a long time since the manifold has been in the spotlight, Brenton from BRAE auto Fab came over to my house over two years ago and made this manifold up for me, a lot of things have changed in that time and to still be happy with this manifold is testament to his work.
I have always welded on my turbo exhaust housings to the manifold to eliminate that annoying gasket or stud troubles, its such a pain getting down in their on this chassis that I took it a step further by adding a rear V band flange so that the turbo and exhaust are only 2 M6 MM nuts away from removal.
Once the turbos fitted to the manifold and the external wastegate is mounted up its a nice sight.
I am absolutely in love with the heat colour change in the dump pipe, I spent a long time polishing this before welding it to make sure I would achieve this colour and 2 days on the dyno later it looks like this.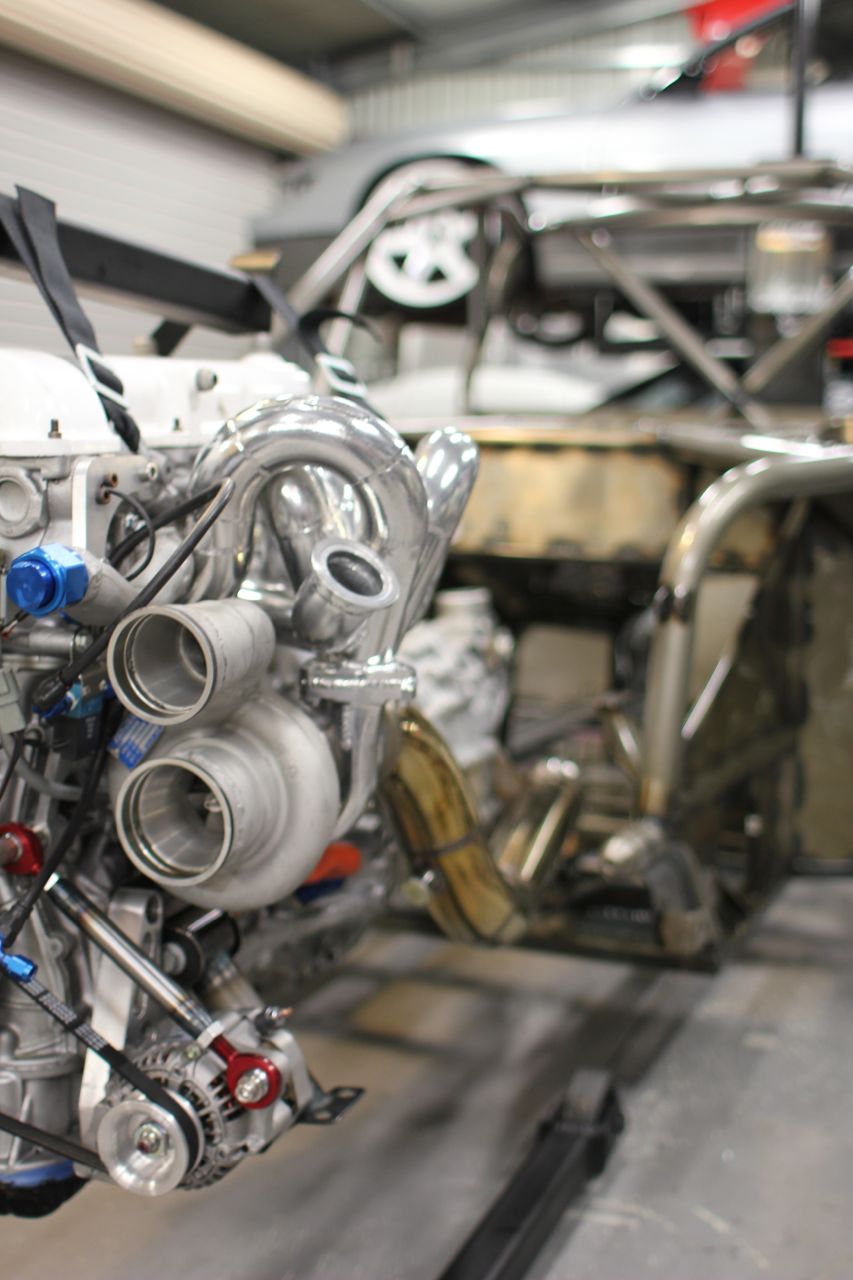 Only one thing left to do, send it back into its home!