Sometimes I post stuff up that im not too proud of on here but its a story that needs to be told, then on the flipside theres stuff like this that I just cant wait to post up, I proudly present to you the finished chassis.
I have to send a big thanks to a few people first whom without their help I couldn't have achieved what we have, Daniel and the team of helpful guys at Colour Tech, its not often you walk into a shop and expect them to go out of their way to try different things and then leave your 2.5 years worth of hard work in their hands, but I couldn't be happier with what they have produced for me. Also Shieldsy and Jords for their hand with transport and lifting, its a strong two man job to get it on and off the trailer but three people make it a piece of cake, thanks guys.
The finish is EXCEPTIONAL, its like glass and its everywhere, inside even the hardest to get to places.
It makes all that work of fending off the rust worth it.
But don't just think this was just done to the chassis.
The radiator under support bar.
The upper radiator support bar with overflow bottle mount.
The air intake that bolts to the lower radiator mount.
The underside.
The rear cradle.
This cradle sandwiches the diff into the chassis.
The intricate front oil cooler, intercooler, oil filter and ducting frame.
It just gives the steel so much depth.
The steering column.
One of my most favourite parts, the steering column support and dash mount.
Its all been a labour of love and it shows.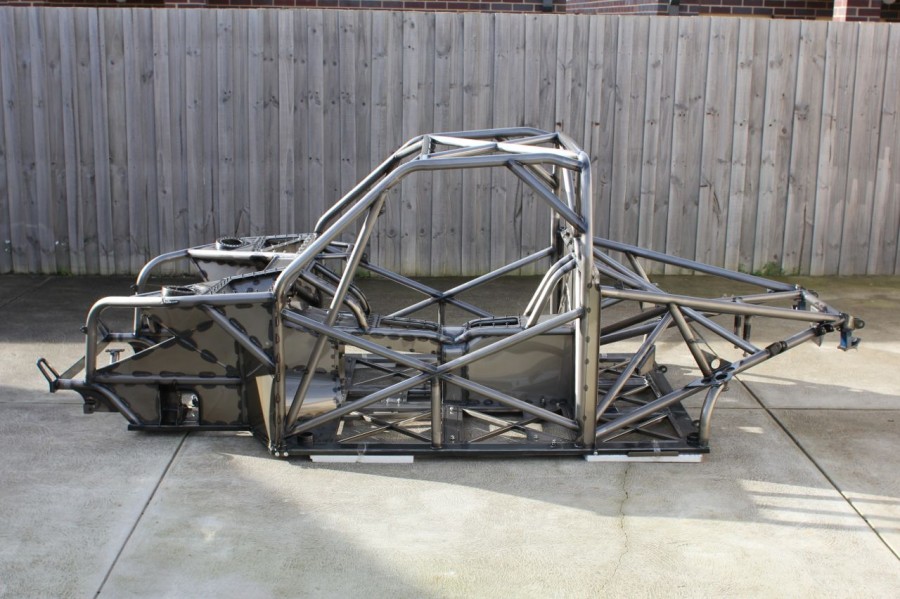 Overall im tired but super relieved, after years of handling this steel and constantly stressing about moisture the feel of the sealed chassis is beyond belief for me, my decision on using clear powdercoat definitely paid off, I couldn't be happier.