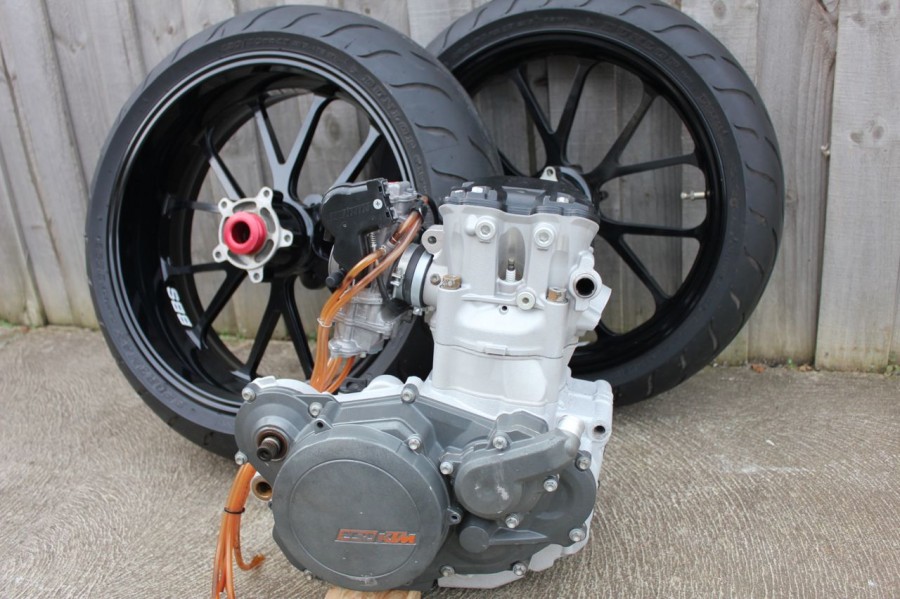 So what is it about me that makes me want to build stuff from scratch?
I guess its the way I look at things, when I first wanted to build a custom mototrcycle I knew I had no time to do it properly, thats why I built (or modified) my 250 KTM to look like something id been dreaming of. At the time it did the job I needed it to and allowed me to think more clearly on the Hilux build. Nothing happens with my hands if my minds not entirely 100% focused on it.
So with that focus starting to return and the majority of the Hilux build being complete I started to discreetly keep an eye out for parts that fit the finished product I have in my head.
But what goes into making my mind up on a style and build of a motorcycle?
First I work out what motorcycling means to me- Growing up in the country it was always about dirt bikes. My first was a $300 XR75 Honda, my dad and I rebuilt it and I had the time of my life on it. I would race home from school, kick it over for about ten minutes before it would start and then race off into the paddock and try and hit every corner faster than I had done it the night before. A few years later I moved up to a KX80 Kawasaki and the thing was a weapon, being probably 35kg ringing wet I struggled to use all of its power. Then I sold it for my first car… Soon after I moved to the city and drifting took over.
Ever since those days dirt bikes and motocross have always been in my life, from a Honda CRF250 then to a KTM 250 (which is now the cafe racer) to my current KTM 350SXF I just love the progression of dirt bikes and the way KTM are now building them.
So when you take into account what I have done with cars and motorcycles and take all that experiance then decide whats next it becomes a little clearer. At least to me it does.
Over the past 3 or 4 months I have been searching the world for some parts that would kick start the build. Heres what im starting with.
The motor of choice was going to be a decision between a KTM 450 and KTM 530 EXC or SX-F motors, I ended finding a guy who had a complete running 450 EXC that he was parting out, I took the motor and the electronics including speedo. Having found this combination it was good to know that the majority of mechanical and electrical items were ticked off and all for a touch under $2k.
The next few weeks included more searching, what I needed now was suspension and rims. As with cars rims can make or break a build and are by far one of the biggest aspects of any build. I wanted to take things to the limit with this build and started finding some pretty cool stuff in Japan. It probably wouldnt come as a shock to you but I search Yahoo Auctions a lot. I have done for the last 10 years and I know a thing or two about finding things. Its a fine balance between the right translation, numbers, criteria and sections.
I found a lot of used Moto GP stuff so I started searching for wheels. Moto GP bikes run 16.5 inch wheels and are not ideal when finding DOT tyres for the road. What I found was this set of BBS rims. The description was very limited, all it said was rare motorcycle rims and something about Yoshimura.
After a heap of research and digging deep into the Japanese motorcycling archives I found the following pictures.
This is the later model but Yoshimura Japan enlisted the Japanese BBS wheel development team to build a Forged Monoblock 17″ race wheel set for their complete factory race bike called the Tornado. There were only a handfull of bikes ever made and the bike retailed for a ridiculous amount of money.
I let them go on Yahoo twice before the seller relisted them for a third time. In this time I started to have a think about the significance of this set of rims. I think my pre conceived goals for this bike shifted a little and allowed space for such styling, of course it meant it would take it to the next level but I am always happy to do so.
I started looking at images of race bikes, in their raw form of course and started to fall in love.
I could design the chassis for the ultimate performance and light weight to suit the 450 motor.
At the same time keep the bodywork very reserved and simple to show off the engineering and design of the chassis.
So I sold my "Project 4 stud" S13 and bought the wheels with only a rough translation and photos to go on. The wait was a nervous one as I really wanted these wheels to fill my expectations.
Just three days later DHL had them at my door and I was a kid on christmas morning unwrapping what i believe to be Australias first set of BBS Motorcycle wheels.
They were in immaculate condition and incredibly light. Even the center of the spokes is machined out. The rear wheel looks to be 5.5″ wide wearing a 190 tyre and the front is 3.5″ wide wearing a 120 tyre. The rears way too big for the 450s power but hey Im not complaining about more traction.
So where to from here? Well I have been doing a lot of reading at nights about chassis geometry on small capacity race bikes and think I have found a starting point.
Apparently the early NSR chassis are hard to beat for raw handling, what I need to do is get some suspension and start building a work bench/ jig to house the head tube, rear set points, wheel position, rake and then sort out some form of rear linkage position then build a tube frame and swingarm around everything. By the time Hilux is cosmetically finished I should be almost ready to start on the tube work for this build. Until then ill slowly keep an eye out for any other parts that fit that picture I have in my head.