All these days are practically merging into one, Day 4 brought me back to some normality with a normal day at work. Thats why I dont have a lot to show for day 4 but I did get one very important thing done, and thats the air filter system.
Aaron from DTM in Geelong ordered me in a filter, its a K&N VT Commodore OTR element (Over the radiator) and it suited my space confines just right. The sheet metal is just 0.8mm panel steel and although its super rough it will serve the purpose for the dyno and then act as a prototype when the time comes to make an aluminium one.
Andre had been hard at work all day, i have to give it to the guy he is a real perfectionist when it comes to wiring and I have learnt an incredible amount in these short few days about what it takes to produce a quality loom. This is the start of the Autosport connected loom that runs out into the engine bay and connects my coils, injectors and sensors.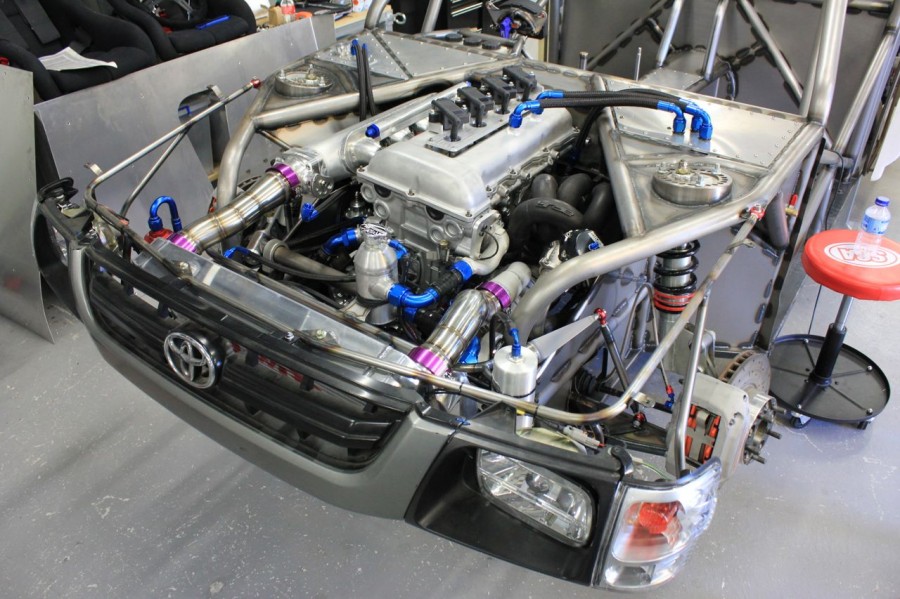 With the end of each day comes that sweet feeling of another step closer to completion, having Andre and Ben here to add the final touches makes all the difference, it continues the trend of rising quality throughout the build and gives me a chance to learn from the best.
Day 4 – Engineered to Slide x High Performance Academy – Tuning, Wiring and Fabrication from High Performance Academy on Vimeo.
With day 4 complete and the end of another week I am excited to see what the weekend brings.

Get More ETS Goodness