Parked just down the carpark from that perfect R32 GTR was this bad in black Corvette.
Just like the GTR and most of the cars at the track it seemed tuned to be quick on the track and street, the road to Fuji Speedway is super smooth and i can imagine the trip from Tokyo to FSW would be fairly quick in this!
Full cage, race seats, big brakes and rubber, it came stock with plenty of power so it would be nice around the fast smooth FSW circuit.
FSW is built on a slight Hillside, there are racetracks littered all over the place.
Situated behind the drift track is the skid pan, or motokhana pad.
There was a timed event on with guys pushing all types of cars around the cones.
If you dont see any drifting in japan then you wont see many S13s, this neat example was setup for motokhana and seem to do it pretty well.
This isnt just a pair of S15s, the drivers were in wheelchairs and the silvias were fitted with hand controls, with only the use of their upper bodys these guys drove super well, talk about determination to keep doing the thing you love!
This neat Evo 10 was spectating unfortunately
But the amount of earlier Evos in competition made up for it.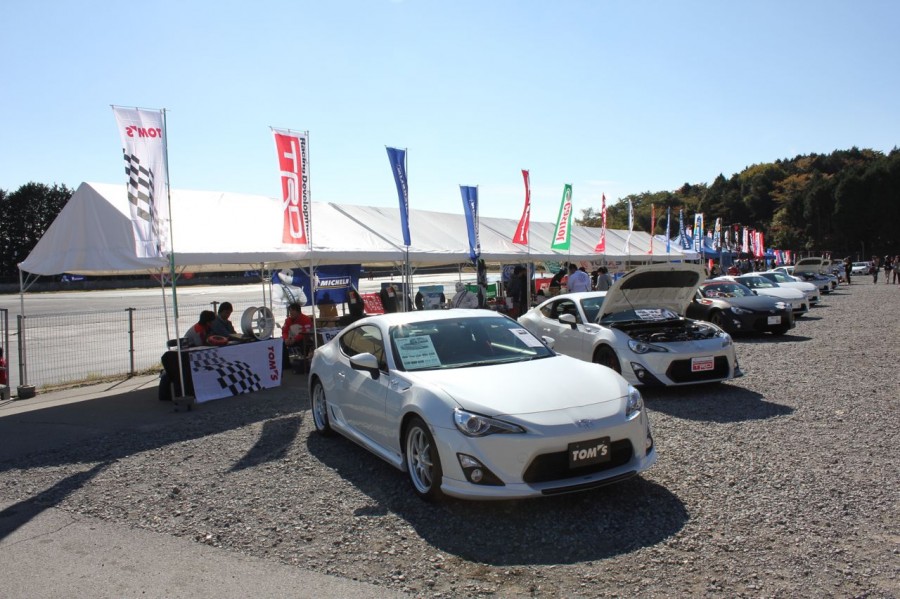 Unfortunately the drift track was taken over by an 86 tuning festival, a lot of guys were at Nikko circuit and i was a little bummed i couldn't get there this time.