Last week i decided to get back into the trailer build, a quick trip to Ebay and i had the guards, lights, hitch and winch all on there way to me in the post.
I made up a nice hitch attachment thats all internally braced and super strong. These hitches are like $60 including the master, so cheap.
I really wanted the US style rolled guards, these were just over $250 a pair delivered and look great, the axle spread is 750mm.
I drew up the running boards and had metalland fold them up for me, they are 1.2mm thick and look great with the 100mm x 100mm LED taillights incorperated in.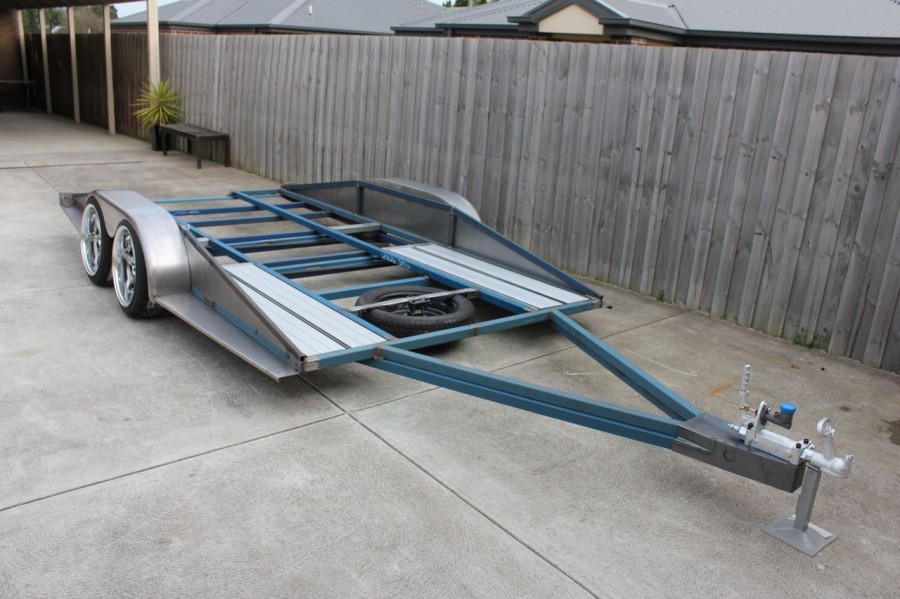 The wheels are only temporary, on it are 17×8.5+3 and the wheels i have ordered are 17×8 +15 so they will sit perfectly in the guards, the trailer will drop another 75mm once the new wheels are on and all the airs out of the air bags.
Im looking forward to finishing everything off in the next few weeks and taking it for a tow somewhere 🙂