Time to take a look at the ontrack action at Nikko Circuit.


Nikko is the best spectator track ive ever been to, add to that the quality of cars and we were in heaven.
Like every racetrack we went to in Japan the forest makes way for a race circuit, its a refreshing change to Australia's "build a racetrack in a desert" mentality.
Of course, you would have seen this angle of photo 1 million times over.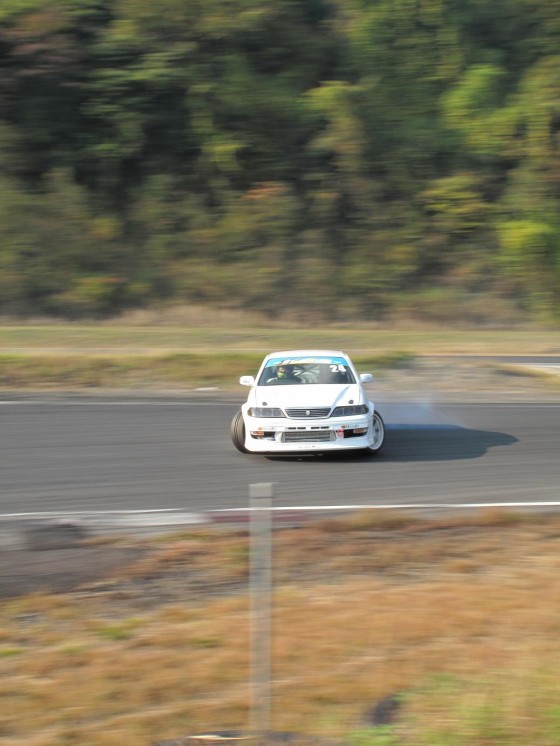 Being on the inside of a corner is very different to most circuits, you really get a feel for the speed and violonce of the "flick"
While following the car around the corners untill it drives away from you.
The noisiest cars where these 86's, they sounded great together
The 180SX from the previous post gaining speed for the flick.
This is the preffered style of run, big speed, big angle followed by a 3 wheel drop, team funky S14 had it down.
While others took the flick to the extreme
4 wheel lockup means this is most probably a loose, he was able to do this on other runs.
Backs to the action, i dont think she was super interested in what was going on, there for moral support!
Save or a loose?
It is possible
Nikko circuit recently had some upgrades, the run off on turn one has been sealed making it possible to run even wider than before. It also saved a lot of damage.
Manabu driving in his last session, i had the camera onboard so keep an eye out for the footage.
Thats day Nikko Circuit over for today, we came back on day 10 so theres lots more action to be seen.